Meet Jake G Hampu of Unified Dream in West Palm Beach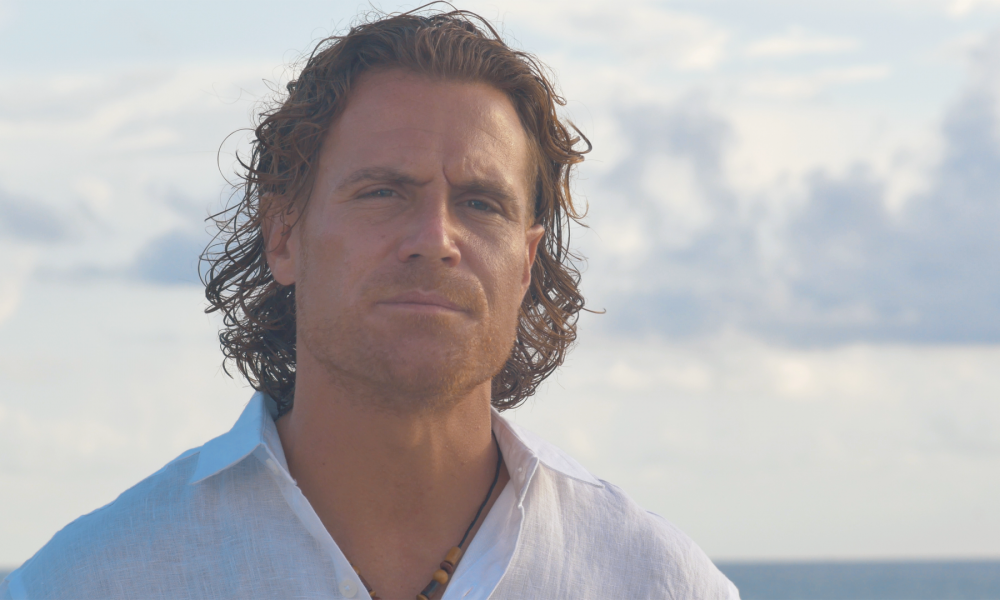 Today we'd like to introduce you to Jake G Hampu.
Jake, let's start with your story. We'd love to hear how you got started and how the journey has been so far.
It all started with my love for helping others. The name "Unified Dream" comes from a record label I started back in 2013. I went to College for sound engineering and after graduating I started my own label, 'Unified Dream." My focus was on helping the less fortunate others record, no matter their background. From my experience, it was extremely difficult to afford a decent demo. I felt that a label that represented altruistic values could help artists get their name out there. Unfortunately, it didn't go anywhere, but the name remained.
In 2016, I decided to quit my job and explore different avenues of life. I immediately started volunteering in my local area. The first organization was the Delray Beach Children's Garden in Delray Beach Florida. I loved the garden from the moment I walked in, and I had a feeling that it would play a big part in my future. I focused my time and energy at the Garden. Focused on learning, exploring and making new friends. Through my work, I ran into Maui Goodbeer, the owner of the StreetWaves Organization. He invited me to his workshop during the 2017 summer. I didn't have much experience in the surfing field, but I wanted to help and was open to learning how I could help the children. Within a week, I was able to catch waves and understand the fundamentals of surfing. I asked Maui if I could help teach the children over the summer, and he obliged. At the end of the summer, I brought a GoPro to document their progress.
As I was filming, I experienced an "A-ha" moment. I thought, why don't I form my own Non-Profit that helps other Non-Profits by capturing their story on film. We could use the footage to promote their organization and make communities aware of what's going on in their neighborhoods. Providing a solution to their manpower and awareness problem. Within a month, I incorporated us as a 501 C 3 and an LLC. Our objective is to find other non-profits in need of help and support. As a Veteran in the United States Marine Corp., I thought I should incorporate veterans from all services to join our organization to help other organizations. Currently, we recruit 5-15 Veterans a month to help in various ways. We find an organization in need of help and help in any way we can for a week or two. We also capture the heart and meaning of their organization on film and create short films. Dedicated to providing manpower & media to other nonprofits throughout our neighborhoods.
Has it been a smooth road?
Jake solely formed the company in April 2017, so it's been an absolute challenge maintaining and evolving. Everything about the company was formulated by Jake Hampu so it's taken a lot of determination and dedication to keep it alive. Jake has sacrificed his own financials to make this dream a reality. Envisioning its potential, Jake has focused the organization's mission on helping others. He has teamed up with his long-term friend Matt Baker to handle the financing and expand the organization to its pure potential. The company needs $100,000.00 to maintain itself and grow during the next year.
We'd love to hear more about your business.
We're Veteran owned and operated 501 (c) (3) nonprofit organization dedicated to helping other nonprofits through manpower & media. We Recruit veterans from the local area and spend one-two weeks with each organization, working hands-on with their day to day operation, capturing everything on film. Dedicated to discovering how they got started, and how their changing lives in our communities. We focus on their hopes and dreams for the future, dedicated to making their dreams of change a reality. Our videos focus on altruism, inspiration, change, unity, peace, love, freedom and community. Collectively inspiring change by capturing the hearts and minds of our future. We create short documentaries to present to the world. We use every relevant social media platform to spread the message along. Our mission is to help raise awareness, altruism, and donations to help other nonprofits inspire the world. By supporting our communities, we know as Veterans have a new mission of spreading peace. We've worked with six organizations this past year, including over 20 veterans. We're hoping to expand that to working with 200 veterans and 24 non-profits during the next year.
https://www.youtube.com/watch?v=2LmWqnfbTc8&t=32s
https://www.youtube.com/watch?v=_zr06O_LJLY
What has been the proudest moment of your career so far?
I find the word "proud" to be unnecessary in a world in great need of altruism. I have had inspiring moments watching Veterans who have struggled with PTSD, addiction, anxiety, and depression find purpose and peace through helping others. It has been magical to watch the organizations we've worked with evolve and grow after we've worked with them. It has shown me that our organization is truly helping and inspiring others.
Read More: http://voyagemia.com/interview/meet-jake-g-hampu-unified-dream-west-palm-beach/